Which is best?: Hardtail or Dual Suspension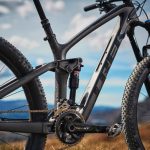 On the lookout for a mountain bike upgrade or perhaps just starting out and unsure how to spend your hard earned money? The question of whether to settle on a hardtail or go all out into the dual suspension world, although initially daunting, is actually quite simple. Many people are unsure how far they want to go with their mountain biking, which type of bike will do the job and whether they will need to go all out with suspension or not.
It's all a matter of budget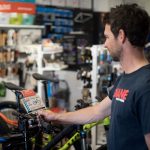 The first consideration when shopping for a mountain bike is to consider your budget as this will certainly determine the type and level of bike you will be in the market for. One of the key benefits of a hardtail is affordability. For an average rider starting out doing some "real" mountain biking we believe the budget starts at $700-$1000, and this is firmly in hardtail territory. Dual suspension bikes at this price are probably best avoided as you will be sacrificing too much in terms of drivetrain and suspension components – basically the bikes aren't very good! Yet a $800 hardtail will be a great beginners bike – it speeds up the learning process as you become accustomed to choosing the best lines on single track, maintaining momentum, getting out of the saddle climbing, balance to hold wheel traction in technical terrain – basically you learn all the skills and confidence that make mountain biking so enjoyable.
Alternatively if your budget is $2000+ perhaps a dual suspension bike is going to be more enticing and certainly if you can push out to $2500 expect a solid bike capable of handling any trail. Dual suspension is the goto above this budget. The latest technology has resulted in ironing out many of the drawbacks which were once typical of suspension bikes like, for example, pedal induced bob. This means that a decent dual suspension bike has many of the positive qualities of a hardtail with the added benefit of being able to really "open her up" on a fast, rough and technical trail.
Of course there are many excellent hardtails below $1000 which are fine for an average cyclist doing day to day riding, but when it comes to singletrack riding and getting out into the rough and really fun stuff purchasing a performance bike is crucial. It will be more fun, safer and the bike will last the experience!
Simplicity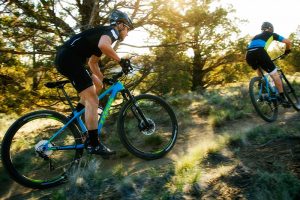 A key benefit for the hardtail is simplicity. Compared to a dual suspension bike with its extra shock, linkages etc, the hardtail is a simple piece of equipment to setup, ride and maintain. If you like things "old school" neat and simple the hardtail is more a "just get on and ride" type of thing. Dual suspension bikes could potentially spend more time at your local bike shop being serviced and tuned ($$$) and definitely require greater attention when it comes to cleaning and care.
It's this simplicity that results in a hardtail being a versatile go anywhere bike. Finished with the weekend trail ride? Monday morning you're riding to work. Sure you could do that on a dually, but one can have TOO much bike sometimes!
Smoothing out the ride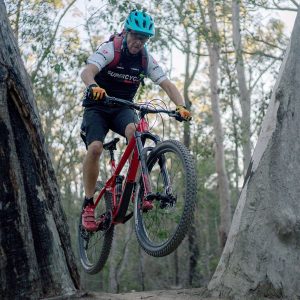 Here we come to the key benefit a dual suspension bike has over a hardtail: the ability to smooth out a rough trail. Comfort is important for many riders, and if this is you, having rear suspension is a no brainer. Apart from the obvious comfort benefits, dual suspension mountain bikes also make it easier to ride tricky single track trails at speed as they soak up the bumps and maintain grip regardless of the terrain. They are also great for building confidence as the bikes are very forgiving of a beginner riders lack of experience.
Contrary to popular belief a dual suspension bike is also a very good climber. Although a hardtail is still the fastest and most efficient climbing mountain bike (in the right hands), dual suspension has the advantage of allowing seated climbing. This is because the rear wheel tracks variations in terrain, affording constant power down. Of course this type of performance comes at the higher levels of suspension quality, but its something to be aware of regardless.
So which is best for you?
Firstly identify what sort of riding you want to do. Are you just mountain biking on rough trails, or is this a do-it-all bike for street riding or commuting as well? Next, work out a budget you're comfortable with, keeping in mind the type of bike this will steer you toward. Lastly, check out if the bike you have chosen fits with your intended purpose. For example: A 160mm travel "Full Enduro" dual suspension mountain bike is not going to get you to work on the road very well, as much as a $800 hardtail will be next to useless if you plan on competing in the local Enduro meet. So saddle up and head into your local bike shop. If you are cautious about investing into a higher end full suspension ask if a demo bike is available to try before you buy.