The holidays are coming and you just drew the office cyclist for your secret santa! Now it may seem the easy way out to just get him a fresh set of leg shaving accessories, but lets not get into an intense existential debate of tri-blade vs quad blade effectiveness. So what do you get the bike rider who apparently has everything? Here are 8 perfect gifts for the bike rider who already has everything.
Gift Card to their favourite bike shop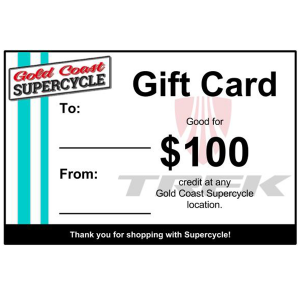 Wait it can't be that easy? Yes it can. Most avid bike riders find themselves back at their favourite bike shop monthly if not weekly. There is always something new they want or most often replacing worn out parts on their ride. Gift cards are a great way to let them choose what they want or need and can be bought in any amount.
Colourful Socks $20/Pair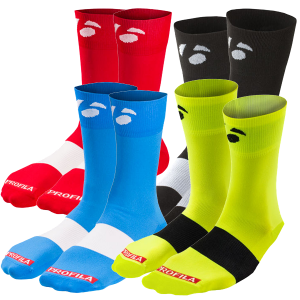 One of the biggest trends right now is tall bright socks. They don't even have to match their favourite jersey, just as long as they are bright, loud, funky, pineapples all over them….the more wild you can find the better. Avoid the really short runners socks. Go for mid to tall ones and at around $20 a pair you can get multiples.
Night/Day time running bike lights (Ion 100/Flare R City Set $95)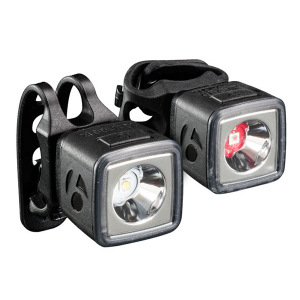 Daytime running lights are not just for cars and motorbikes. It's proven time and time again that having lights on your bike during the day gets you noticed and ultimately safer on the road. Not all lights are rated for day time use. They need to have a high powered LED and ultra bright reflectors. Most are rather small and come with USB rechargeable batteries.
Camelbak Water Bottle (Podium $19, Insulated $22)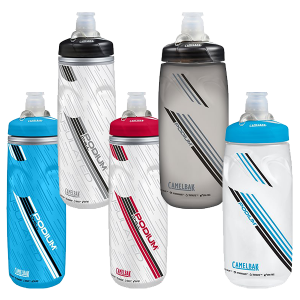 Bottles are always getting worn out, dirty, mouldy and lost. Camelbak have created a new style of bottle that no longer spills and drips all over you or your bike. They also come in insulated versions so you can keep a cold drink on your bike in even the hottest summer days. Perfect for mountain bikers too as you can lock off the nozzle when it's in your backpack so it won't leak when squeezed.
Scratch Lab Electrolyte Drink Mix (Bag $29, Single $3)
One of the top drink mixes on the market is easily Scratch Labs. Easy on the stomach, yummy mild flavour, no bad after taste and has little bits of real fruit. They come in a large bulk bag or you can mix up a variety of flavours with a bunch of individual sashays. They also make some tasty little chews to keep your sugar balanced on rides longer than an hour.
Knog Oi Bell (4 Colours $30)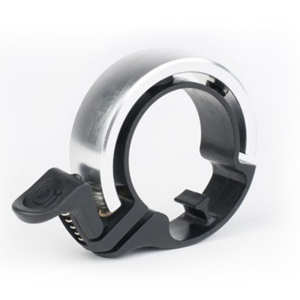 It's no secret that helmet and bell laws for cyclist are getting enforced more and more. As a result Knog (An Aussie company) has come up with a very simple, pleasant sounding, stealth bell that even fits around road bike cables. You can ring 'em, ding 'em but you don't see 'em. Choose from four different colours. Easy as ringing a bell.
Quad Lock Phone Mount (Universal Kit $49)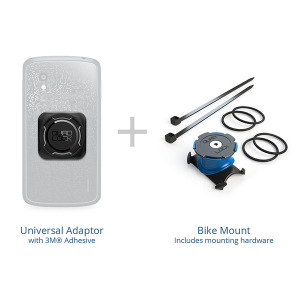 While some riders swear by owning a Garmin GPS computer, not everyone wants to fork out the premium price for one. You probably already own a good GPS anyways. It's your smart phone, and there are numerous, most free, cycling apps that will work perfectly as a bike computer. Now you just need a secure way to mount it on your handlebars or head stem. Enter the Quadlock system. If you own one of the recent iPhones then there are custom cases that work perfectly. Already have a good case or use android? Then get the universal bike kit. You'll peel and stick on the thin connector to the back of your phone or case, zip tie or bungie the mount to your bike and securely click it on. There is nothing I have found to be easier to use or more secure for phone mounting.
New Oakley Sunnies (Radar Lock Prizm Lens $249)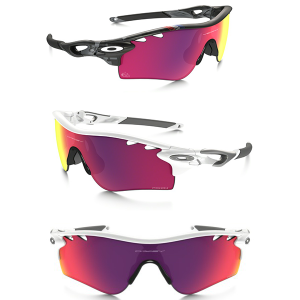 Now these may not be the cheapest gift in the list but by far they are the most exciting to receive. Sunnies get scratched up a lot from repeated use and eventually will need replacing. Oakley is and has been the gold standard in quality fitness eye wear for decades. One of their most recent innovation is their Prizm line of lenses. They come in two different types, Road Prizm and Trail Prizm. Not only are they top rated for safety but the new Prizm lenses give the rider the best clear vision for off road or on road.
And there you have it! As an avid bike rider and known gear geek I would be thrilled to receive any of these as a gift this holiday season.